Familiar SIghts
Contributed by Perry Haupt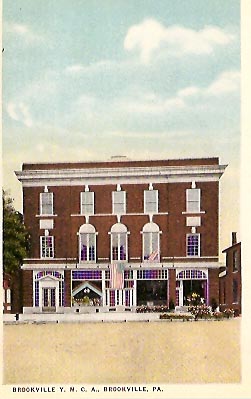 Brookville Y. M. C. A.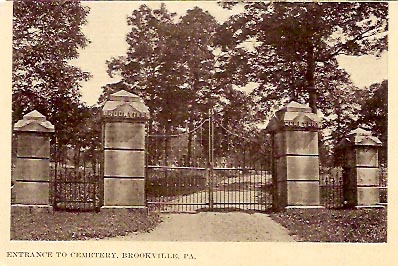 Entrance to the Brookville Cemetery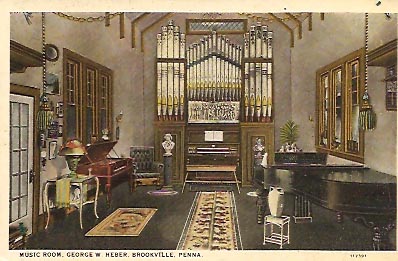 George W. Heber Music Room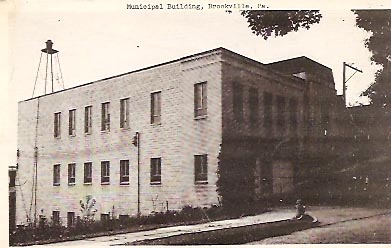 Municipal Building, Jefferson Street
Fraternal Order of Eagles Building, Main Street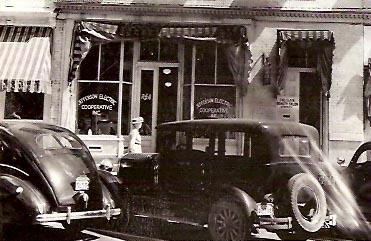 As rural electric co-ops grew, the established themselves as important and respected businesses in the community. This is an early headquarters of the Jefferson Electric Cooperative in Brookville, which in 1966 consolidated with Clearfield E. C. to form United Electric Cooperative (Unilec), based in DuBois
The Jefferson Electric Cooperative
Brookville Reservoir
Contributed by Perry Haupt for use by the Jefferson County Genealogy Project http://www.pa-roots.com/jefferson/)

Jefferson County Genealogy Project Notice:

These electronic pages cannot be reproduced in any format, for any presentation, without prior written permission.
Return to Postcards